Journal Entry:
Thu Jun 30, 2011, 4:25 PM

Hello guys:



COMMISSIONS UPDATE: I have received a lot of commissions petitions that I haven't accepted. Please READ THE INFO CAREFULLY. I have changed it a little bit.



COMMISSIONS UPDATE 2:All the slots taken. Thanks! Now I'm working on the sketches, please stay alert to your incoming notes.


First of all: THANKS to the 1500 people that are watching me! And thanks to the new people watching me. I imagine 1500 people in front of me and I feel so nobody XD



This last month I have recovered a lot from my wrist and lately I've been drawing a lot of fan art so I've decided to take again some commissions. If you are interested please read carefully this journal entry under the pink "commissions!" banner.



Past may was my birthday and I had a lot of cool presents from my family and friends. A friend gave me Resident Evil Zero for Wii and I love it! I think I'm at the end of the game and I think it's fun but a little bit difficult.



This week I saw all the E3 conferences and to tell you the true I'm really disappointed with Nintendo. I don't like WiiU and I don't like what they showed for Nintendo 3DS. Also I'm a little bit upset cause my friends don't understand why I don't like this new Nintendo stuff and I'm feeling like a mouse in front of a lot of cats XD.



Lately I'm posting a lot of things on my Tumblr blog. If you want to take a look follow the link jaimito.tumblr.com/



OK, That's it for today. Take care and have a nice weekend. Peace!



What can Jaimito draw for you?: One char with a very simple background for commission. Fan art, OCs, portraits, etc... Examples:



IMPORTANT: I dont draw furry, porn, disgusting themes... ask me and I'll tell you. Also please, when you write me try to be brief and clear.



Payment: Paypal only for now.



What do you get: Before you think you'll get a hi-res A3 (29,7x42 cm) 300dpi ready to print file and a small JPG file for your gallery or website.



Contact: If you are interested send me a private message or an e-mail to stereostudio@hotmail.com. I'll write you back as soon as possible, the same day for sure.



So that's it!: Any idea? Just let me know. I know this can be really fun so don't think it twice!





COMMISSIONS STATUS




Commissions are CLOSED.



wilbur-kyriu Done! Thanks.


Amadalia Done! Thanks.


elee0228 Done! Thanks.


Lionel23 Sketch sent. Waiting for feedback.


Laudine Sketching.





SPECIAL GIFTS STATUS




Locke3K Done! fav.me/d3gep8e


Cris-Art Done! fav.me/d3gfm0q


ArturOWarE Pending.


Dr-Salvador Pending.




THANKS FOR 108.000 HITS AND 1500 D-WATCHES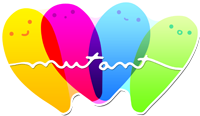 CLICK HERE FOR MORE
Playing: SSFIV 3D Edition
Eating: Healthy!

Watch

grats on the 1.5k watchers share some with me lol i have like 40 XD Also i don't like wiiU either it just..doesn't look good haha
Reply

Llegarás a ser el Cervantes de la ilustración, por lo de la mano tullida, mas que nada xD
Y yo te apoyo con lo de Nintendo, ya lo sabes, pero como no me consideras tu amigo...
Reply