Journal Entry:
Sat Jan 8, 2011, 4:30 PM

Features! Here is your featured works. Thanks for your interest!:




Hi!.



Happy new year! Have a nice and fun 2011, take care and enjoy. My 2010 was OK but a little bit stressful. I have passed all the year with pain in my left wrist so that's why this year sucked a little bit for me. I hope this year I can get rid of this shit to play with my arcade stick without problems at least for one time.



More or less a month ago my friend Dr-Salvador gave me Bayonetta for XBOX360 and I ended the game some days ago. I LOVED THE GAME! I mean, I haven't laughed playing a game for a long time! Really really fun. Bayonneta is really cool and sexy, her attitude remembered me Mikami from GS Mikami and I loved that anime when I was a kid. I recommend you to play this game if you really like good games.



What can Jaimito draw for you?: I would like to draw just characters, maybe with a very simple background to make them faster and to keep them cheaper for you. Some ideas: Maybe I can draw your own character, or maybe I can draw a character from a videogame you like doing something that you would like to see (mmm you dirty! XD), or maybe I can draw your portrait, or a Pokémon you like... Just ask.



Payment: Paypal only for now.



What do you get: Before you think you'll get a hi-res A3 (29,7x42 cm) 300dpi ready to print file, a small JPG file for your gallery or website and a new friend XD Yeah! Friendship is important!



Contact: If you are interested send me a private message or an e-mail to stereostudio@hotmail.com. I'll write you back as soon as possible, the same day for sure.



So that's it!: Any idea? Just let me know. I know this can be really fun so don't think it twice!





COMMISSIONS STATUS




Commissions are going very well guys! Thanks a lot.



Neo-Deus Done! jaimito.deviantart.com/art/Com…


Nick Davis: Done! fav.me/d36jymb


JakBaronKing Done! jaimito.deviantart.com/art/Com…


Hellsingmonkey Sketch sent. Waiting for payment.


CNOEVIL21 Sketch sent. Waiting for payment.


Reserved slot.


$40 commission. Available slot.


$40 commission. Available slot.




THANKS FOR 98000 HITS AND 1310 D-WATCHES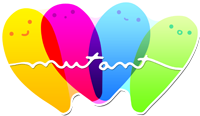 CLICK HERE FOR MORE
Listening to: Chocoleito disuco!
Playing: Bayonetta
Eating: Jamón serrano