Journal Entry:
Sat Apr 23, 2011, 11:17 AM

Hello guys:



Two days ago UdonCrew sent me an email telling me that my entry for the Mega Man Tribute Artbook was selected! I am very very happy cause I'm fan of Mega Man since I'm a child. I used to draw my own Mega Man bosses even for the art class works. And there's a lot of good friends that were selected too! So, thanks UdonCrew!



About my wrist: some time ago my doctor decided to stop my rehab cause it seems that the therapists were hurting me instead healing me. Now I'm waiting to know what will de doctor do with my injury and there is a possibility to have another operation!. The doctor told me that the only thing I can do to get better is to do nothing, and when he says nothing means nothing: from grabbing bags to be too much time using the computer. Now I'm taking this very seriously and that's why some of you don't see me regularly connected to MSN. I took two and a half weeks holidays to take a rest and I'm not drawing anything. The bad thing is that now my wrist is very sensitive to the climatic changes and atmospheric pressure and here in Palma now the weather is veri inestable... this days are been a hell for my fucking wrist.



And important info about my commissions: Due to my wrist I'm not working on commissions at a regular rhythm so I'm closing them and I'm canceling some accepted before. If you have paid for your commission and are waiting for the final work just wait a little bite more. If you haven't received a sketch from me you can cancel it or wait but you'll need to wait a lot. I'm very sorry but health goes first.



OK, That's it for today. Good news and bad news... but I'm happy anyway. Peace!



What can Jaimito draw for you?: I would like to draw just characters, maybe with a very simple background to make them faster and to keep them cheaper for you. Some ideas: Maybe I can draw your own character, or maybe I can draw a character from a videogame you like doing something that you would like to see (mmm you dirty! XD), or maybe I can draw your portrait, or a Pokémon you like... Just ask.



Payment: Paypal only for now.



What do you get: Before you think you'll get a hi-res A3 (29,7x42 cm) 300dpi ready to print file, a small JPG file for your gallery or website and a new friend XD Yeah! Friendship is important!



Contact: If you are interested send me a private message or an e-mail to stereostudio@hotmail.com. I'll write you back as soon as possible, the same day for sure.



So that's it!: Any idea? Just let me know. I know this can be really fun so don't think it twice!





COMMISSIONS STATUS




Commissions are CLOSED.



LingerieLady Done!.





SPECIAL GIFTS STATUS




Locke3K Done! fav.me/d3gep8e


Cris-Art Done! fav.me/d3gfm0q


ArturOWarE Pending.


Dr-Salvador Pending.




THANKS FOR 105.000 HITS AND 1400 D-WATCHES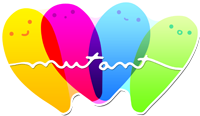 CLICK HERE FOR MORE
Watching: The Ring (the american one)
Playing: Arkham Asylum, Beautiful Katamari